While few have dared to take the exposed midriff trend we spotted on the runway to the streets, the ripped denim trend has been getting plenty of air-time. Daisy Lowe was bold enough to wear both trends at once at 2009's Coachella Festival this week.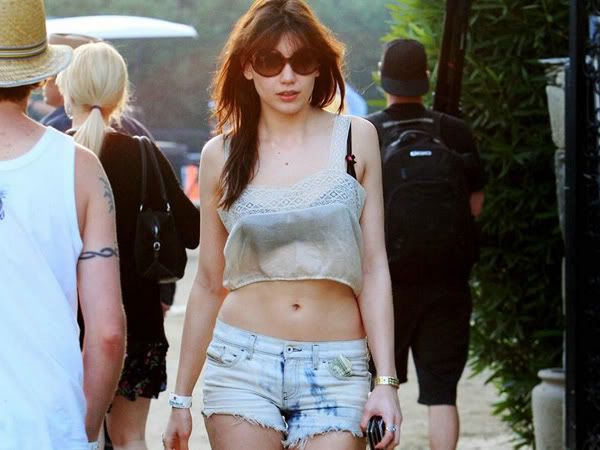 Lowe's musician boyfriend Will Cameron kept her company in a pair of Rayban Wayfarers.
For more pictures of Daisy Lowe at Coachella, click on the gallery below.