Tuxedo dressing for women is one of 2008's big trends. And Diane Kruger is, as always, one of the early adopters.
Kruger has had some amazing Chanel moments recently, and though she has no trouble pulling off the man-style dinner jacket and bow-tie look, the cut on this little number doesn't quite do her justice.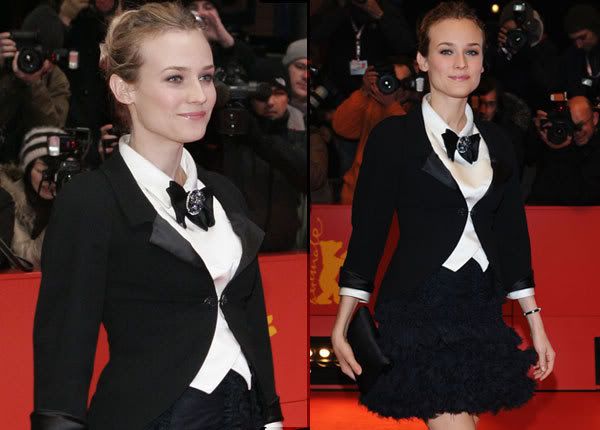 The rounded shoulders and tad-too-short sleeves make her look more rotund than she actually is. What definitely is right though, is the feminine meets masculine that she effortlessly conveys; the simple hair and makeup and masculine details paired with a girly ruffled skirt.
Stay ahead of this year's fashion, hair, and beauty trends with Fashionising.com'Äôs constantly updated Fashion Trends 2008 bible! You'll find more articles like this, along with a tips on key looks you should invest in and those to avoid.