The tuxedo trend has been a huge hit in 2008. The tuxedo or dinner jacket has probably crept its way into so many a wardrobe this year that it will carry on into 2009 as less of a trend and as more of an every-day staple, thrown nonchalantly over ripped jeans or graceful minidresses alike.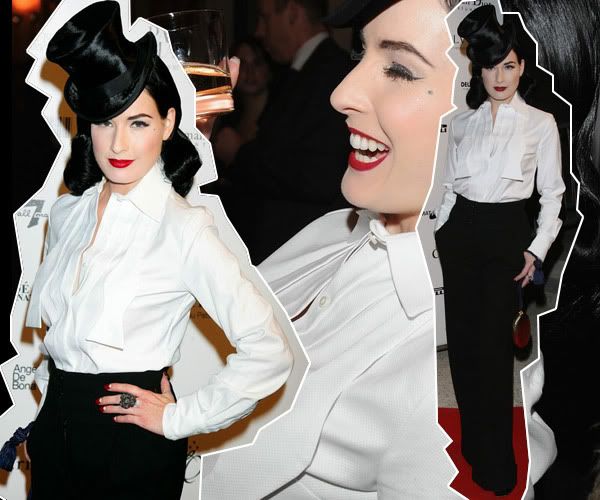 To the contrary, Dita Von Teese went all out with the trend at a recent outing in Paris.
Dita wore black wide-leg pants, a white tuxedo shirt and undone white bow-tie, set off by a rakishly tilted tophat.
Click on the gallery below for more photos of Dita Von Teese wearing the tuxedo trend at the Patrick Dermachelier Exhibition held during Paris Fashion Week, Spring/Summer 2009.