Fancy partaking in the lingerie as outwear 2010 fashion trend, but don't want to actually wear stay-ups? Imply it with lace boy shorts under denim shorts instead.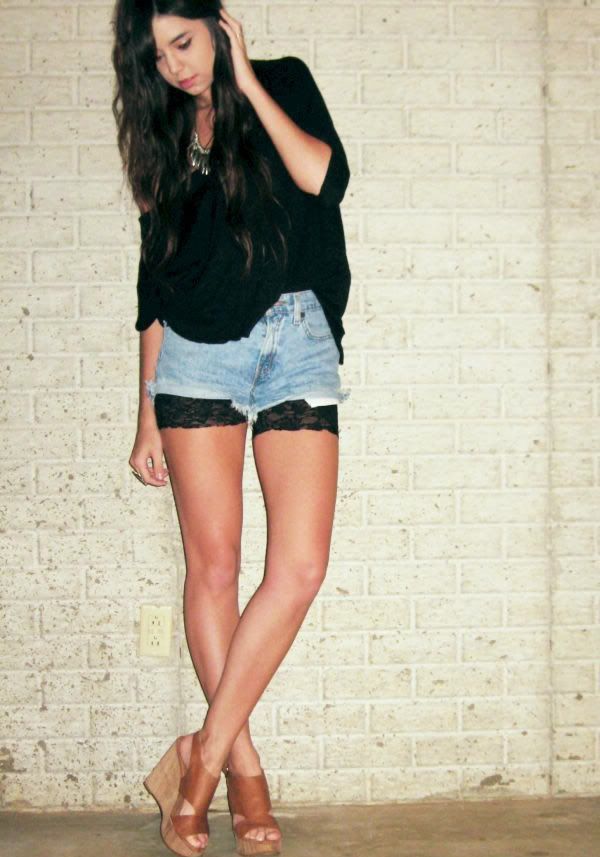 Spotted on Caylee at If You Seek Style, they're a bit of a DIY job but the result is well worth it.
really wanted biker shorts. then i wanted lace biker shorts. what i didn't want was to pay an arm and a leg for them. but, as fate would have it, i opened my sock/tights drawer and there sat my neglected lace leggings.

lace leggings + scissors = lace bike shorts!
You can see more inspiration pictures both of Caylee and of the lingerie as outwear fashion trend in general by clicking on the pictures below