It's an effective shoe trend for Summer and one we'd like to see more of; and Gisele Bundchen was certainly rocking lace-up shoes when she hit the runway in Sao Paulo this week. In contrast to the Winter version of the trend, Summer's tie-up shoes are open toed with criss-crossing corsetry-inspired laces, or ballerina ties.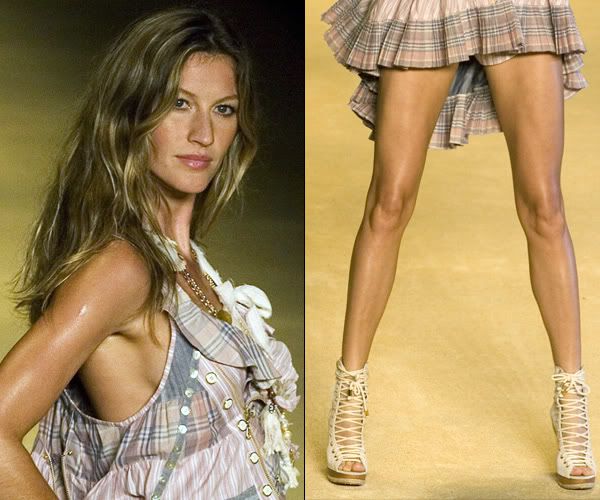 Gisele was walking the runway for Colcci in a flirty ruffled minidress, beachy shell jewellery, and plenty of shimmering bronzer.
Click on the gallery below for more pictures of Gisele Bundchen at Sao Paulo Fashion Week 2009.