It's one we haven't seen all that much of on the streets, but accentuated shoulders were certainly a runway trend this year. Gwyneth Paltrow sported a subtle version of the trend at the 'Rumble in the Jumble' charity event in East London recently.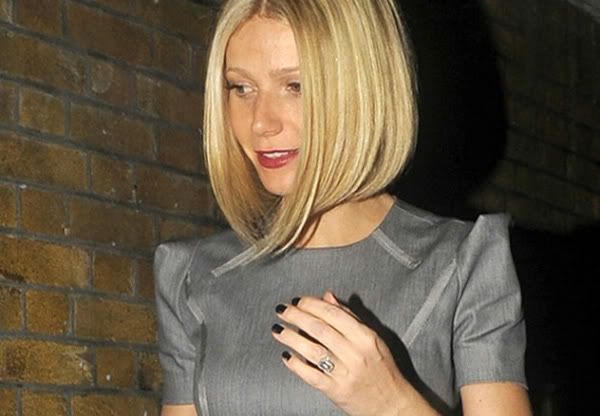 Gwyneth paired her sleek grey dress with black tights and heels, and of course the chin-length bob hairstyle she rarely goes anywhere without these days.
Click the gallery below for more photos of Gwyneth Paltrow at Rumble in the Jumble.