There's little doubt that Gwyneth Paltrow is on a major come-back trail. With her fresh new hairstyle, taunt and terrific figure, and sexed-up sense of style, her Ironman publicity tour is getting her lots of attention.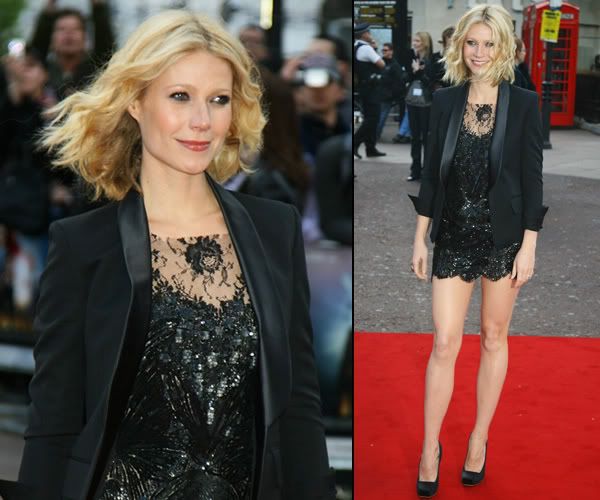 At the UK Charity Premiere of the film she was right on trend with a super-short mini-dress with sheer lace neckline (a nice take on this year's sheer trend), and a tuxedo-style jacket. And can you spot another trend?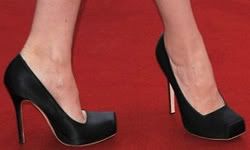 We noted in our bible of shoe trends for 2008 that square toes were back on the agenda. Gwyneth's black satin pumps are a prime example – a high stiletto heel with a blunt, square nose.
What are your thoughts? You can vote on Gwyneth's outfit here.