If you're looking to play to the shoulder trend in 2008 but aren't a fan of the accentuated shoulder trend, why not take Gwyneth Paltrow's lead and wear the single-shouldered fashion trend instead?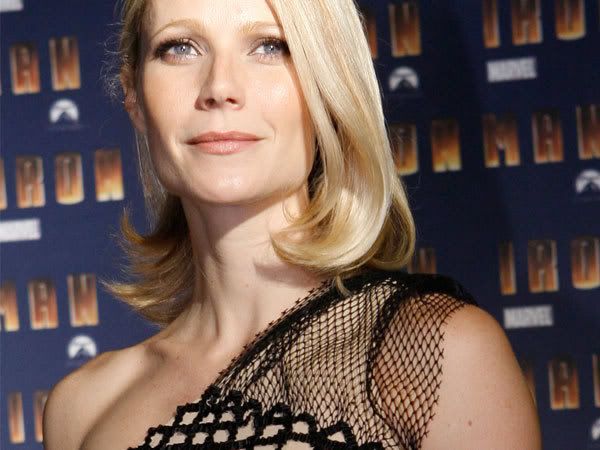 A major part of women's Spring-Summer 2008 fashion trends, the single-shouldered dress features a fish-net shoulder, black hatching, a ruffle hem, and a nude-coloured backing. It's one of Jean Paul Gaultier's mermaid-inspired gowns.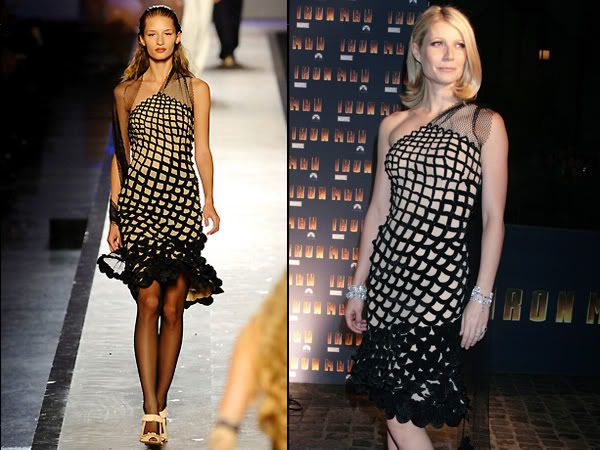 The Gaultier dress on the runway (left) and on Gwyneth Paltrow.
Paltrow wore the look to the premi?©re of Iron Man in Rome.