If we are to agree that Malin Akerman got it wrong at the opening of Filth and Wisdom, then we can only concede that Czech model Hana Soukupova got the sheer fashion trend completely right at the same event.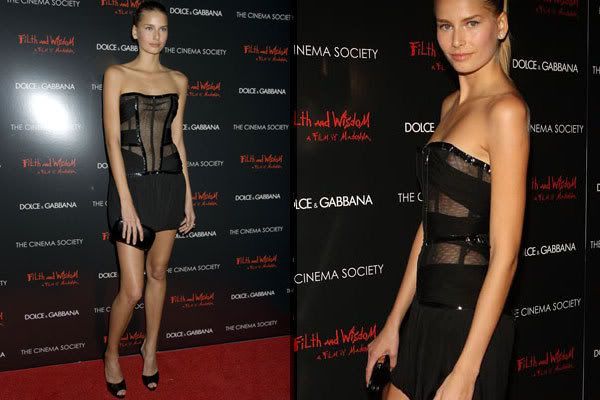 Featuring patent leather, sheer fabric and pleated elements, Soukupova was perfectly on trend.
To see more pictures of her at the event, click below.