Or not. Because, to be honest with you, I'm not really sure if wearing ripped boyfriend jeans and carrying a denim bag constitutes true double denim; but one thing I am sure of is that even a piece of denim clothing and a denim accessory paired together ensures horrific results.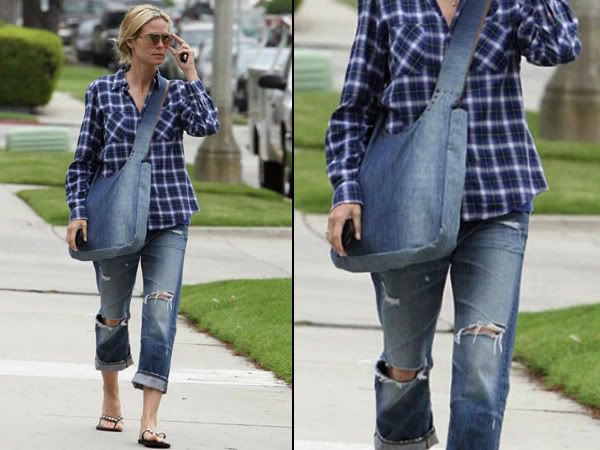 And if Heidi Klum can't work it, what chance to mere mortals have?
You can see more pictures of Heidi Klum wearing a pair of AG Adriano Goldschmied Ex Boyfriend Crop Jeans by clicking the thumbnails below.
Source: Denimology