Supermodel Heidi Klum is right up with the Spring to Summer 2008 fashion trends.
Spotted backstage at Project Runway, Klum wore one of the major hair trends for 2008: the fringe. Klum's sleek shoulder-length do works well with her oval-shaped face, softly framing it.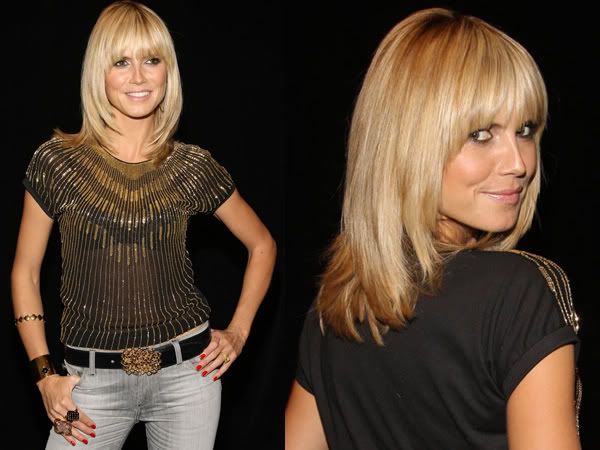 But that's not the only 2008 fashion trend Heidi is on top of.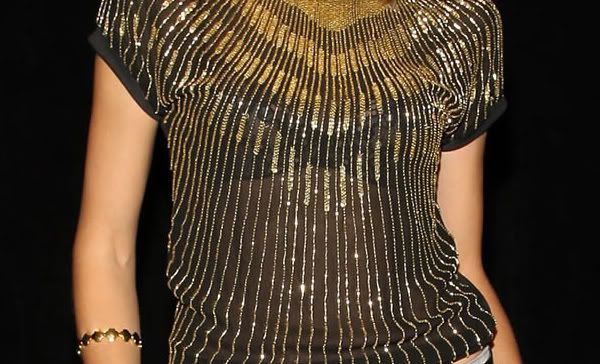 Heidi's black and gold sequined tee hots it up with 2008's popular sheer trend. Thankfully, Hedi's taken on the trend is a lot more subtle than Heather Graham's disastrous outfit, which we saw yesterday. The key to the sheer trend really is subtlety, and the difference is no more obvious than with Klum and Graham.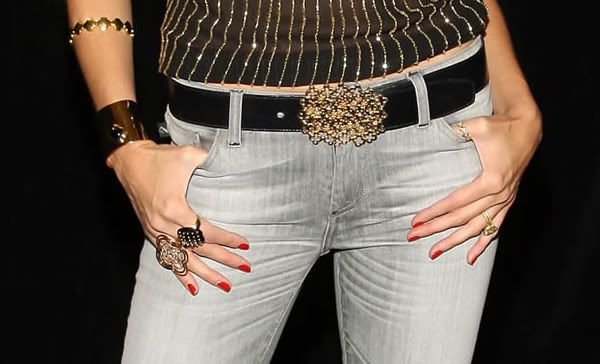 But being a supermodel means that the trends don't have to end there: let's not forget to mention the chunky gold jewellery Klum is sporting – cuff, bracelet, cocktail rings, and belt buckle. All lend themselves perfectly to 2008's jewelry trends.
Like Heidi's look? Vote for her outfit.