The first screening of of "Filth and Wisdom" earlier this month must have been a hell of a fashionable affair; Malin Akerman might have been a little off trend, but if model Hana Soukupova showed us how sexy the sheer trend can be, then what can one say of model Erin Wasson?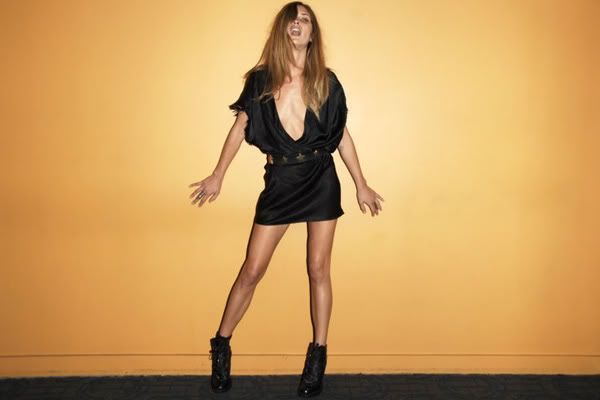 Learn to pose and style yourself like Erin, and you have a career in the making.
While others may have looked hot on the night, Erin Wasson easily stole the limelight with one hell of a plunging neckline and accessories by way of 2008's star trend and lace up boots.
And it all comes together for one visual lesson on how to dress and how to pose like a supermodel.
To see more of Wasson at the "Filth and Wisdom" screening, click the thumbnails below.