Showing off his versatility, Andreas Sjodin photographs a campaign for H&M with very different results to his recent shoot featuring Iselin Steiro.
While the boyfriend jeans trend is on the way out, Jessica Stam manages to work the look in a cool and relaxed way; but it's definitely the military jacket that is the more desirable wardrobe staple.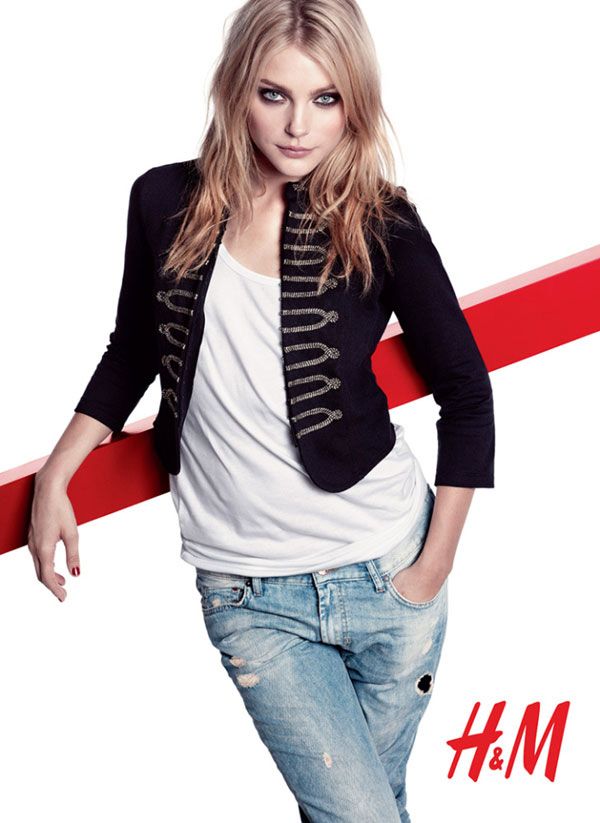 Some other curious looks from the collection include a touch of the double denim disease; and a leopard-print puffer jacket which leaves us more than baffled.
For more pictures of Jessica Stam for H&M, click on the gallery below.