Kate Bosworth mixed it up a bit for the Vacheron Constantin Platinum Excellence timepieces collection launch in New York City. Wearing a foho 70s paisley print dress, colourful scarf and black tights and boots, she also threw in a touch of the back-baring trend we've been seeing a lot of lately.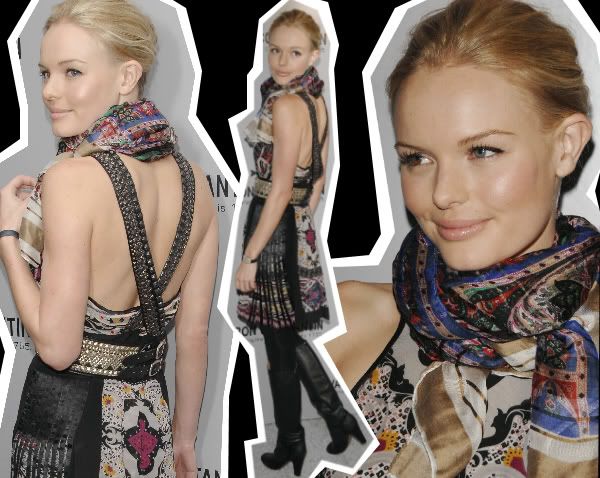 The outfit was given a bit of edge by the studded detail.
What do you think of Kate Bosworth's ensemble?
Images from celebutopia.net.