While lipstick trends for 2008 and 2009 range far and wide, bold pink lipstick is one trend that is on the rise (read the full make-up trends guide here). Kate Bosworth was spotted last week brightening up an all-black outfit with bright pink lips and a dusting of warm blush.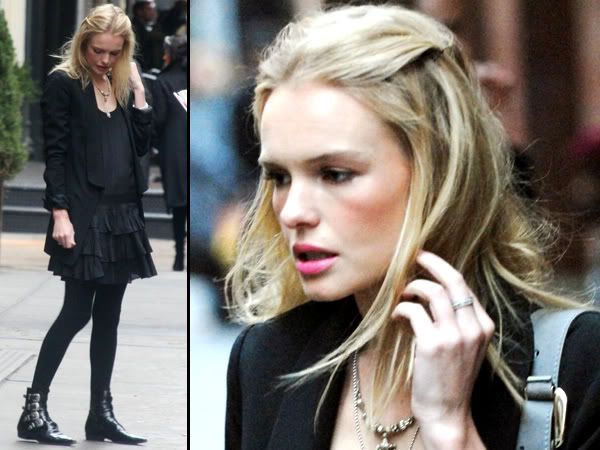 What do you think of her look? Vote here.
Stay ahead of this year's fashion, hair, and beauty trends with Fashionising.com'Äôs constantly updated Fashion Trends 2008 bible! You'll find more articles like this, along with a tips on key looks you should invest in and those to avoid.