As far as the thigh-high boots trend goes, we're expecting Rodarte's version to get plenty of exposure in photoshoots and editorials. The wound-and-bound cyberpunk undertones of the boots are a good match for neo-grungette Kristen Stewart, who was snapped on the set of an Allure photoshoot wearing a pair.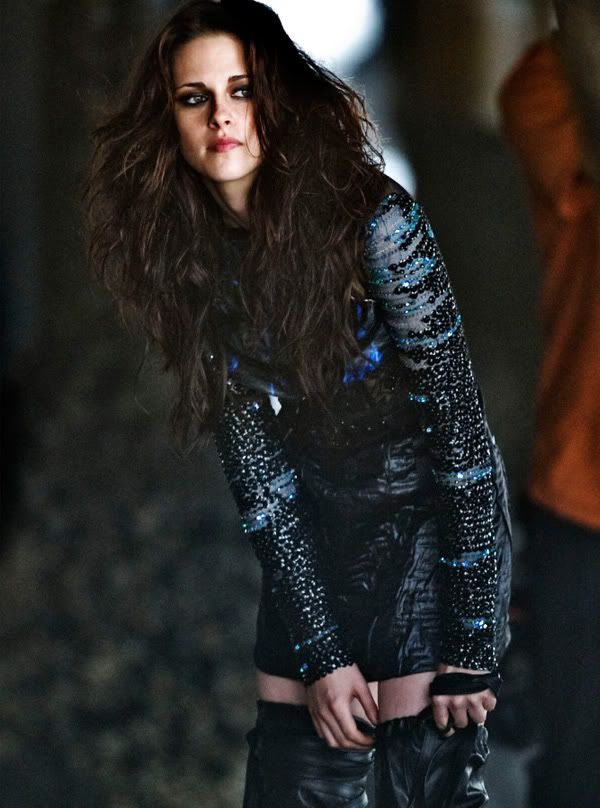 The boots are from Rodarte's Autumn(Fall)/Winter 2009/2010 collection.
For more pictures of Kristen Stewart behind the scenes at the Allure Magazine shoot, click on the gallery below.