A quick outfit change for Kristen Stewart in Spain; who attended a fan meet-and-greet in a sheer Balenciaga dress before donning an Elizabeth and James 'Stiletto' sheath dress with a sheer neckline and a leather bodice.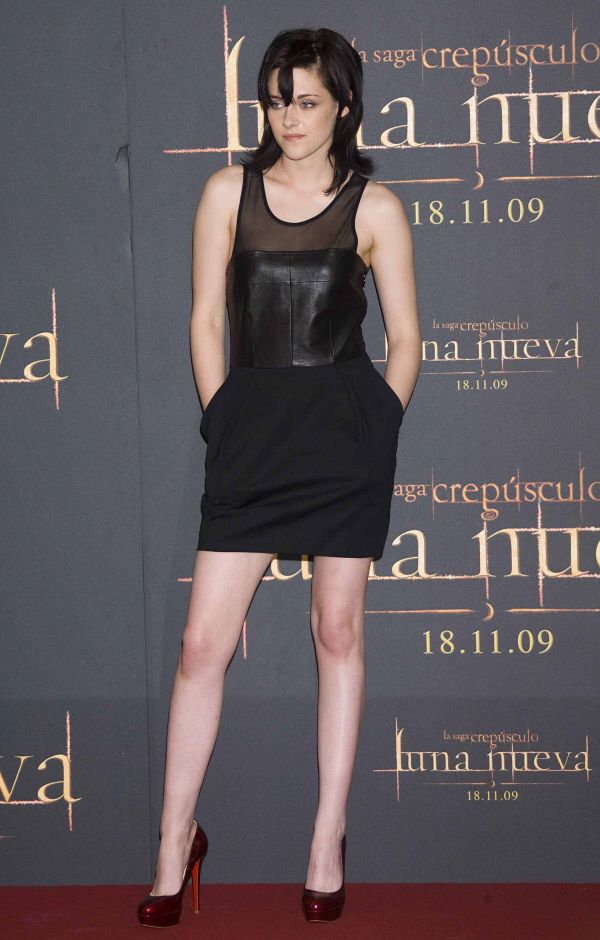 Elizabeth and James was launched by the Olsen twins in 2007; and it's no real surprise that the twins' designs suit Kristen's dark and often alternative sense of style. Kristen paired the dress with Christian Louboutin platform pumps.
You can find more pictures of Kristen, along with co-stars Taylor Lautner and Robert Pattinson, by clicking on the gallery below.