It wasn't so long ago that we saw Kristen Stewart step out with her short black hairstyle looking elfin and chic. Unfortunately the bedraggled Joan Jett mullet seems to be back again.
Slightly redeeming is Kristen's choice of jacket, namely a tuxedo-inspired boyfriend blazer.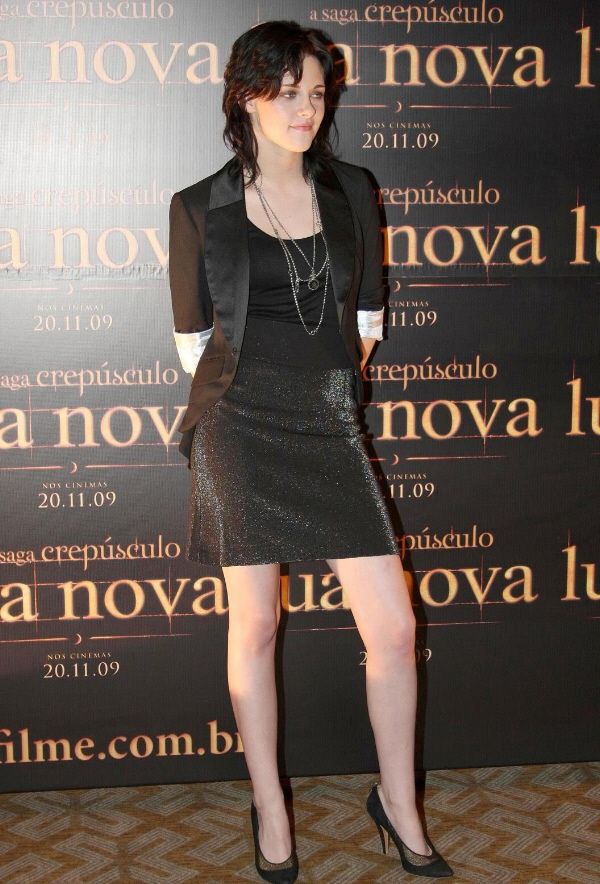 Kristen was attending a Twilight: New Moon press conference with co-star Taylor Lautner.
Click on the gallery below for more pictures.