Once known more for her middle class attitude, songstress Lily Allen is fast becoming known for her fashion choices. Out on the town recently Allen made the most of three of the key fashion trends for 2008: the tuxedo trend, the soft and feminine hair trend, all topped off with bright pink lipstick trend.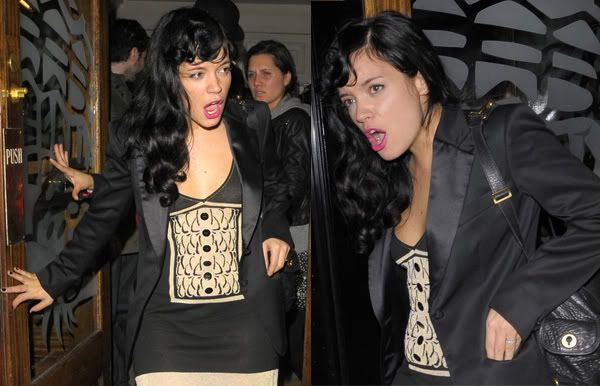 In what is a massive shift away from her Lily Allen for New Look collection it was the ditching of her usually straight, blunt hair in favour of a style reminiscent of classic 1930s and 40s screen starlets that turned the most heads. So different is it to her normal look that you'd barely notice that she's wearing one of the 2008's key make-up trends. And that's despite the fact that her mouth is wide open.
Why, you may ask? Allen was unfortunate enough to leave her night spot choice to find the windows of her new BMW smashed in.
Stay ahead of this year's fashion, hair, and beauty trends with Fashionising.com'Äôs constantly updated Fashion Trends 2008 bible! You'll find more articles like this, along with a tips on key looks you should invest in and those to avoid.