With a hint of exposed stomach peeping out from between a sheer top and pair of ripped jeans, Lindsay Lohan was on top of a number of trends while out shopping in Malibu recently.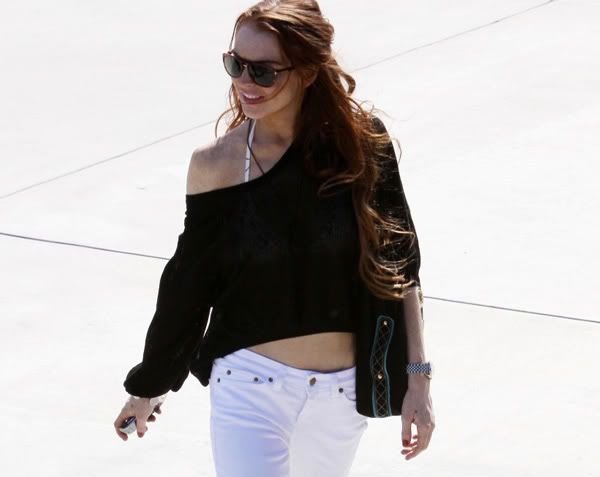 Our biggest criticism? The white bikini showing under a black top; unfortunately in the light looks far less than subtle. We've no complaints about her Jet Thrasher skinny jeans, however.
Click on the gallery below for more pictures of Lindsay Lohan out shopping in her ripped jeans and midriff-baring top.