The Melbourne Spring Fashion Week (MSFW) series of official catwalks returned to the Melbourne Town Hall last night in a show that presented women's Spring/Summer 2009/2010 clothes and accessories which, for the most part, absconded from structure and, instead, depended on flow and layers to make a statement.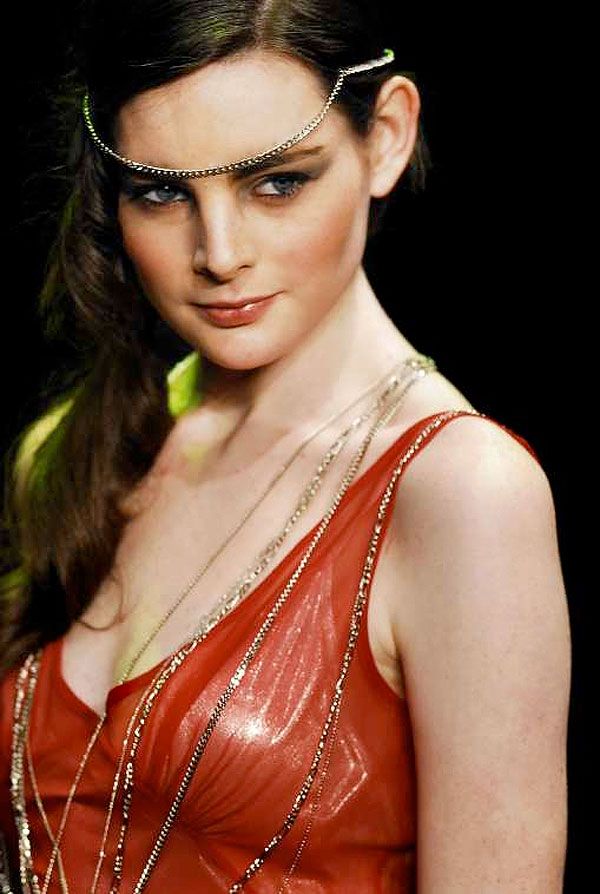 Gwendolynne Spring 2009 at Melbourne Spring Fashion Week courtesy Peter Downing
That push towards flowing pieces lies largely with the choice of labels for the evening. Akira, Easton Pearson, Gwendolynne, and MATERIALBYPRODUCT are all known intricacies of movement, as opposed to figure hugging pieces. That's not to say that the evening was completely without structure; Gwendolynne, whose collection will also be seen at this Saturday's High Fashion, High Tea, caught our eye with her use of accented shoulders, while Aurelio Costarella again made fantastic use of his one shouldered, jewel encrusted dress that we'd also spotted on model Jess Hart at the MSFW opening party.
Select pictures, courtesy of Peter Downing follow, while you'll find all the pictures from last night's parade further down the page.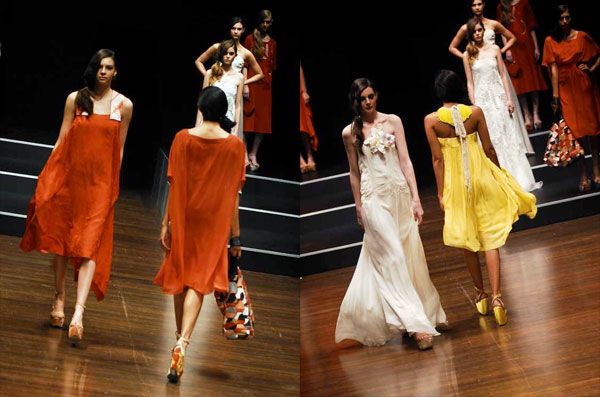 Akria Spring/Summer 2009/2010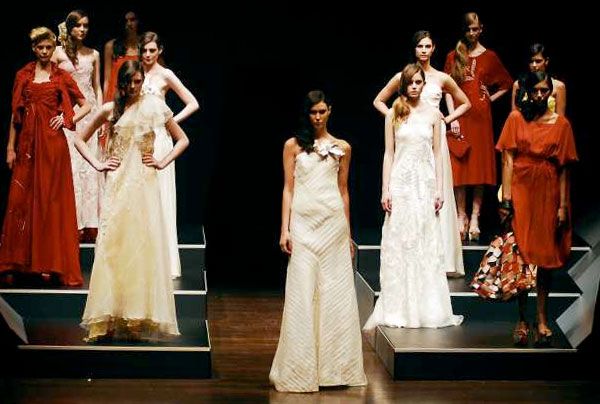 Akira Spring/Summer 2009/2010

Aurelio Costarella Spring/Summer 2009/2010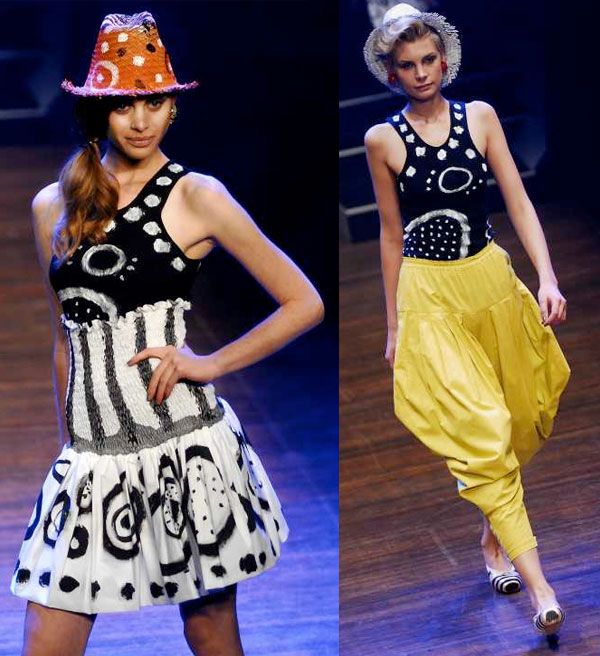 Easton Pearson Spring/Summer 2009/2010
.