The military jacket trend is one we'd earmarked as a prominent one for Autumn (Fall)/Winter 2009. The wonderful Garance Dore snapped two examples of the trend for her Paris street style blog recently.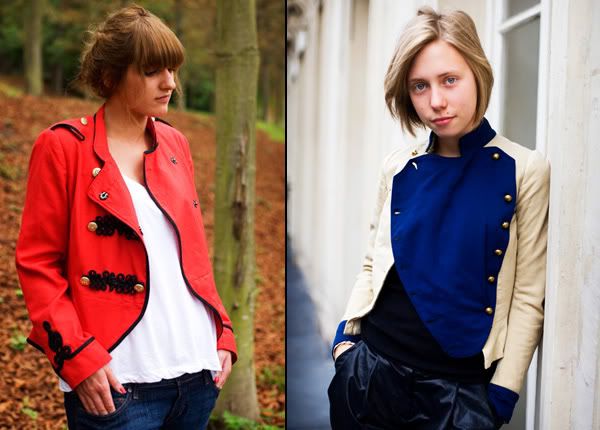 The two variations on the trend show the difference a unique and detailed piece can make to an outfit.
Visit our 2009 Fashion Trends guide to read more about the military trend, or click on the gallery below for more photos of the trend on the street.