If fashion retail could be compared to a game of chess, then Australian department store David Jones last moved into a position one might consider check. No, they haven't won their battle against MYER and its middle market, but in bringing supermodel Miranda Kerr on board as it's face, and organising what can only be described as the country's most professional and effective consumer based event, David Jones have moved themselves into an enviable position.
So it was that last night I found myself in an enviable position. A guest of David Jones at their Spring/Summer 2008/2009 launch in Melbourne's Town Hall, having chatted with Kerr earlier in the day could guarantee one thing: all eyes would be on her. To hell with the clothing, the A through Z listers such as myself – the hype, the buzz, and the energy would all revolve around the girl from the country who's made it big in New York.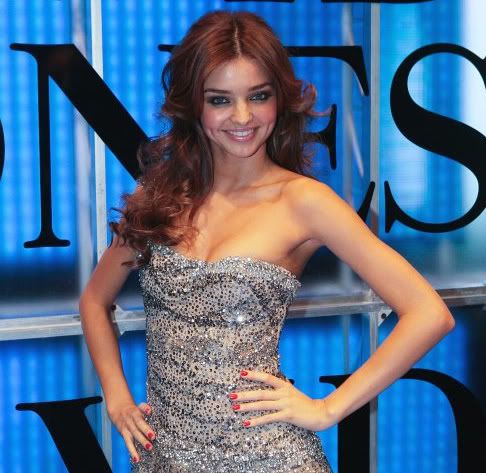 Kerr and her fellow models, including New York based Simone Kerr (no relation, but the surname must be lucky!) and the soon-to-be New York based Alexandra Knight, hit the catwalk in a variety of Spring/Summer 2008/2009 offerings from the likes of designers Collette Dinnigan and sass and bide.
View more photos, all by Wayne Wong, of the catwalk by clicking the photo above. You can also view Miranda Kerr's photo calls.
Of course, no matter whom the designer (even Collette Dinnigan, whom I take my hat off to for having the hottest collection of the night) or the model it was Kerr's night. Despite this, she was sadly seldom to be seen and spent more time at the post-catwalk photo call then on the catwalk itself. Not to worry for David Jones however. Plenty of people will still rush down to enjoy the best of Jets' bikini offerings, and Dinnigan's hot little silver numbers. And when Miranda jets back to New York, they'll still have former-face Megan Gale to act as their ambassador.
Easily a win win.