Sitting at the David Jones Spring/Summer 2009/2010 collection launch, and we don't have to wait long for the show's drawcard – Victoria's Secret model Miranda Kerr – to appear. Kerr opens the show in a tribal print maxidress by Thurley; beautiful yet unassuming, and a sign of the theme of the show to come; while a soundtrack of Australian bird noises fades out to reveal Icehouse's 1982 anthem "Great Southern Land".
The theme of the show is Great Southern Summer; the intention, to capture the spirit and essence of an Australian summer through fashion. The music of the show goes a long way to gelling it together, with Australian artists like Hunters & Collectors, Sia, Jet – even a smooth, dreamy cover of Men At Work's "Land Down Under" – blaring through the speakers.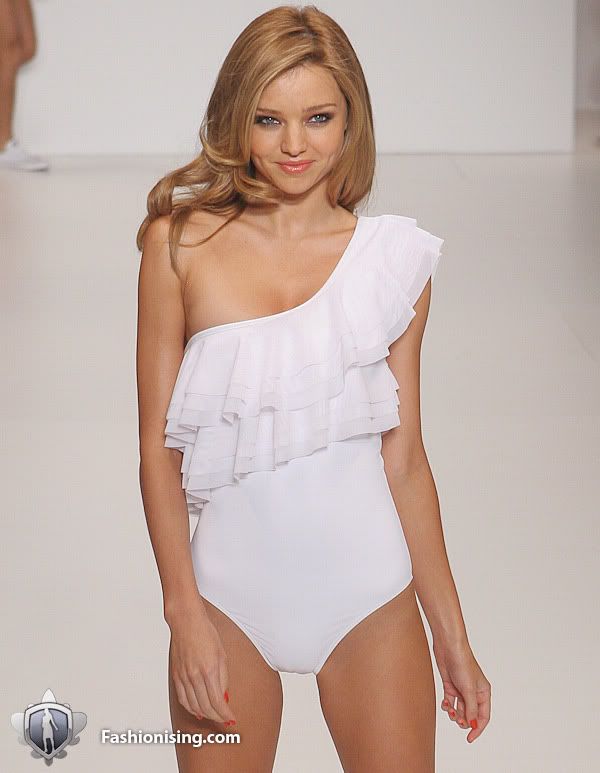 Kerr in person is like a living barbie doll, and it's easy to see why she's in such hot demand right now. She sails down the runway in a single-shouldered ruffle swimsuit by Jets, and later in another tribal inspired piece, this time by Lisa Ho. There is, in fact, nothing that looks bad on her.
Some of the collections fit well with the Australiana theme. Swimwear labels Jets, Tigerlily, and Zimmerman Swim don't need to work hard to evoke thoughts of hot afternoons and refreshing icecreams on pristine beaches; while earthy tones at Kirrily Johnston seem well and truly outback inspired.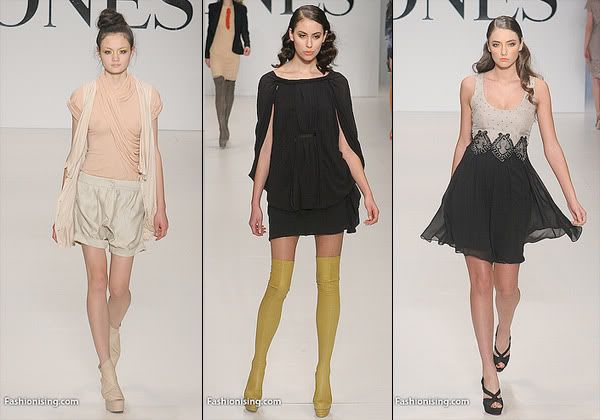 There are a number of stand-outs to the morning. Willow is amoung them, with a cape dress, heavy sequin detailing, and skin hugging thigh-high boots in bold tones. Alex Perry presents his usual array of striking cocktail dresses, but never strays from black; Sass & Bide's trademark style is as evident as ever in warrior-like detailing.
Menswear from both AG and Calibre is sharp and tuxedo inspired with piped blazers, short-suits, and dinner jackets in a number of styles and variations.
Most of the collections shown in the parade are available in store at David Jones this month. View the full set of runway pictures of the David Jones Spring/Summer 2009 collection launch, Melbourne 2009 by following that link.