Mischa Barton, you're starting to scare me. You've gone from high waisted disasters to appearing on Fashionising.com with the sort of frequency normally only reserved for hypermodel Kate Moss. And here you are again.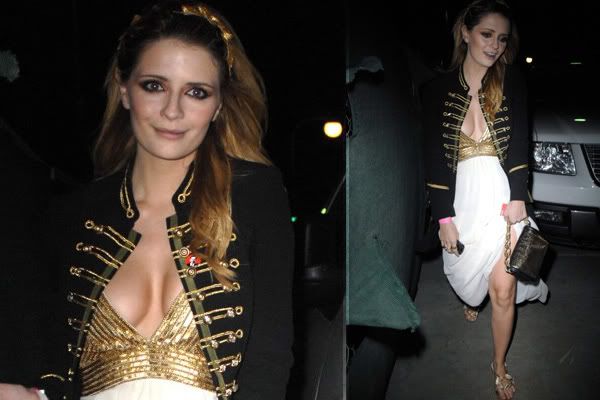 Admittedly this isn't the first time we've seen you wearing the military fashion trend. But when the outfit is this hot, who's counting?
Last time it was military with a bohemian twist; this time you've taken your military jacket and added a definite splash of the Grecian fashion trend. And let's be honest, your dress shows off your true assets while downplaying your worst.
To see more of Mischa Barton in 2009's military and Grecian fashion trends click the pictures below.