A few days ago we brought you a first picture; and now here are more shots from the Madonna for Louis Vuitton campaign for Autumn(Fall)/Winter 2010. Photographer Steven Meisel weaves some serious photoshop magic, and the end result is a set of artful photos that don't attempt to cling too much to reality.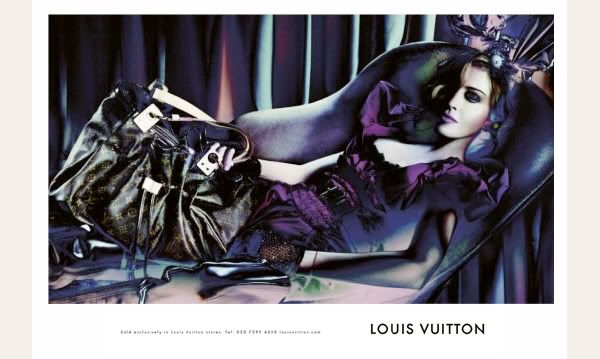 Keep an eye out for the Louis Vuitton Autumn(Fall)/Winter 2010 bunny-ear headpieces and thigh-high boots sported by Madonna in the campaign.
Click on the gallery below for more pictures.