The thigh high boots from Miuccia Prada's Autumn (Fall)/Winter 2009/2010 collection have been much talked about: not necessarily out of a general desire to invest in them however, but more for the visual similarities they share with chaps. Now comes the task of selling not just the boots, but the entire collection.
Enter the PRADA Autumn (Fall)/Winter 2009/2010 ad campaign.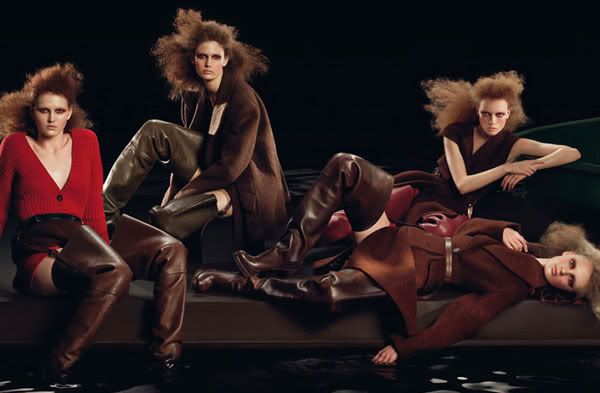 Featuring models Katlin Aas, Julia Hafstrom, Anna de Rijk, Kendra Spears, and Ymre Stiekema, the campaign was photograpyed by Steven Meisel. Unfortunately I have to confess that the earthy hues and dark tones mean the detail is largely lost. All the same, you can peruse the pictures by clicking the thumbnails below.