Ripped denim and crop tops are two trends that aren't that hard to get right, though they both certainly have a potential for disaster. Unfortunately for this shoot in Numero Tokyo, you'll find more examples of how not to dress than you will credible fashion inspirations.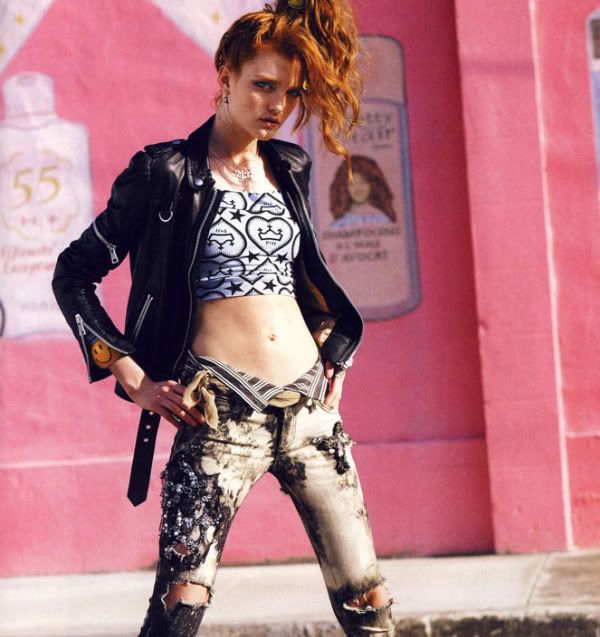 80's Madonna hair is paired with some of the more disasterous trends of the 90s – like bike shorts, baggy denim overalls, and (if I'm not mistaken) parachute pants.
It's not all bad, but overall I'm certainly hoping these looks don't catch on. Click on the thumbnails below to view the full shoot.