As an element of the neo-grunge movement made so prominent by designers like Alexander Wang, ripped stockings are a must. It's also one of the rarer trends to be far more popular on the streets than on the runways. Here's another example courtesy of The Fashionist; a snap taken in Sweden.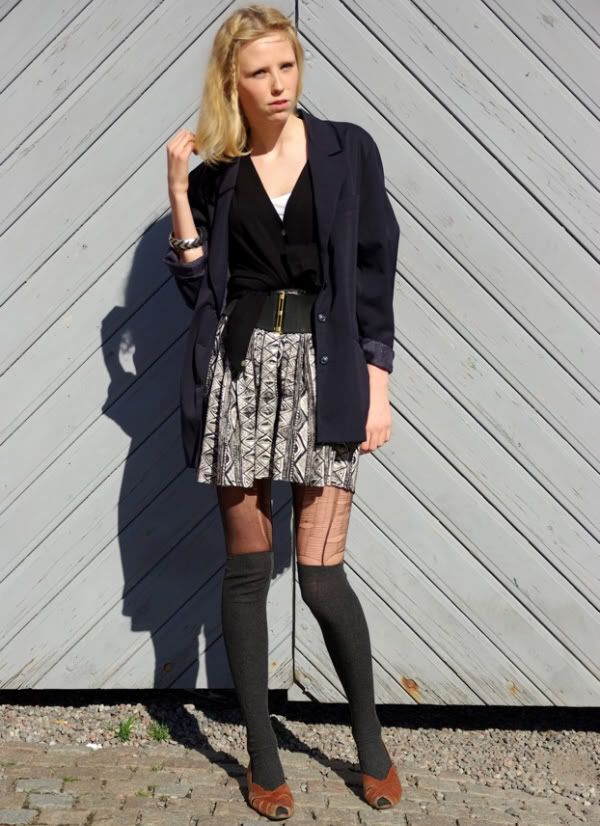 I love the pairing of the charcoal over-the-knee socks with the laddered stockings.
For more pictures of the ripped stockings trend on the street, click on the gallery below.