Gone are the days where fashion trends are started on the catwalk, now the inverse is true. So it comes as little surprise that one of the most recent trends we've blogged about, ripped tights and stockings, is already prominent across a number of street style blogs.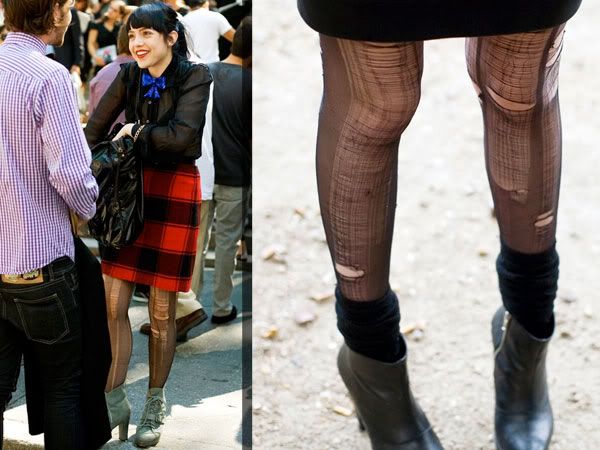 Naturally we leave it to The Satorialist to best capture the trend; and in New York and Paris no less.
You can read more about the ripped stockings trend, one of the key 2009 fashion trends, by following that link.