Proving she has the body to make it far in the fashion industry, Brit Rosie Huntington-Whiteley joins the lost list of models to blur the line between fashion and nudity.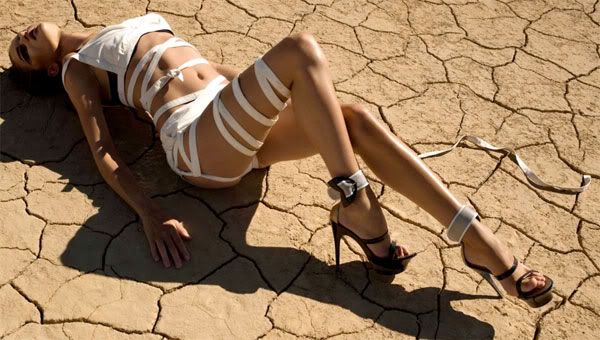 Though you'd be amiss to consider a topless Rosie the best asset of this shoot; that credit goes to the environment and amazing colours captured by photographer James Meakin.
You can see more of Rosie Huntington-Whiteley in 'Dystopia' by clicking the pictures below.