Making a sudden and welcome comeback is Russian model Natalia Vodianova. We've seen her embracing the nudity trend lately, featuring nude on the cover of Vogue UK. In Russian Ribbon, a shoot for Vogue Russia June 2009, Natalia again poses for several shots sans clothing – as well as in the thigh-high boots trend that we're starting to see much more of.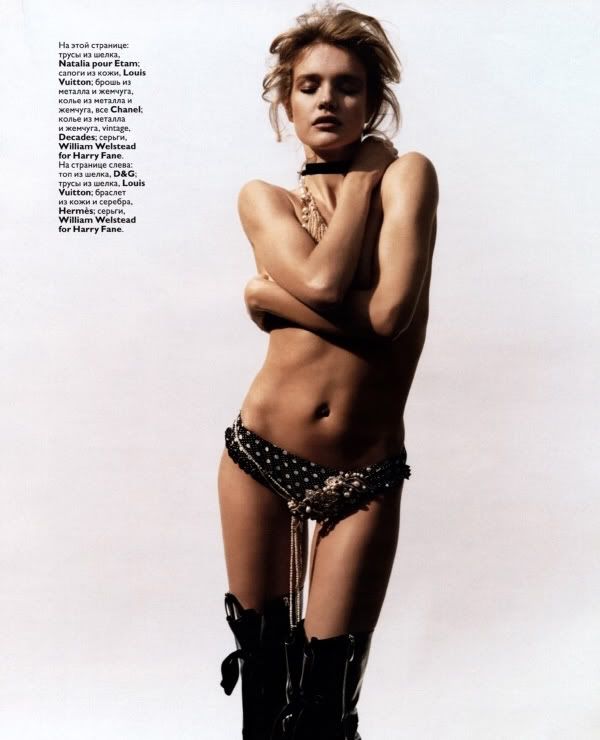 The boots Natalia is wearing in the above shot are from the Louis Vuitton Autumn(Fall)/Winter 2009/2010 collection.
Click on the gallery below for more photos of Natalia in Russian Vogue, June 2009.