Sometimes it is hard to distinguish between a cape or cloak and a poncho; there is a fine difference, but a difference all the same. Due to the light weight woollen fabric and the way the material appears to wrap all the way around without a front opening, we would consider this to be a poncho.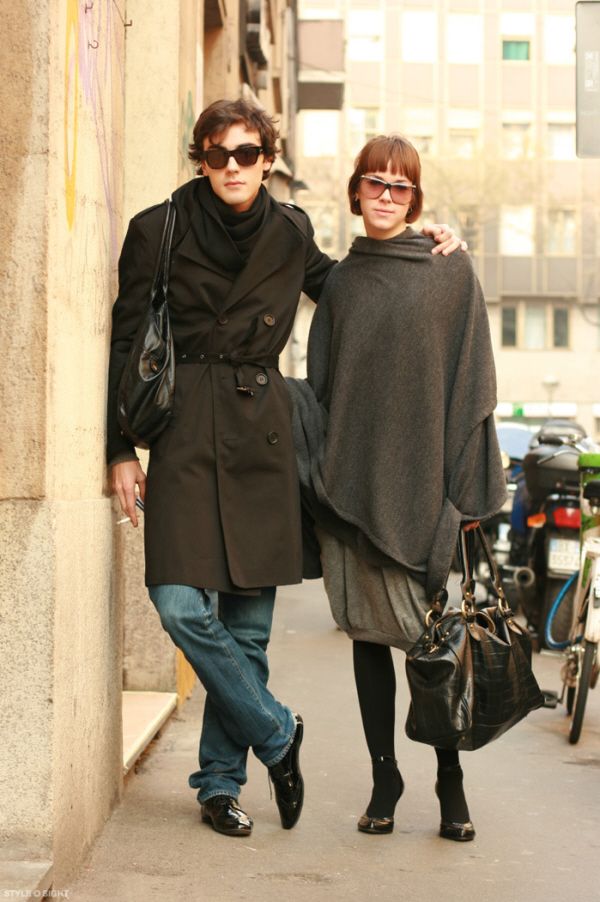 This Milan street style look was matched with oversized sunglasses and a large bag.
Photo taken by Style sightings.