Whoever said bunny ears couldn't be worn on the street? Proving it can be done, Delfina Fendi wore Louis Vuitton's toned-down version of their bunny ear headband when attending the brand's runway show in Paris.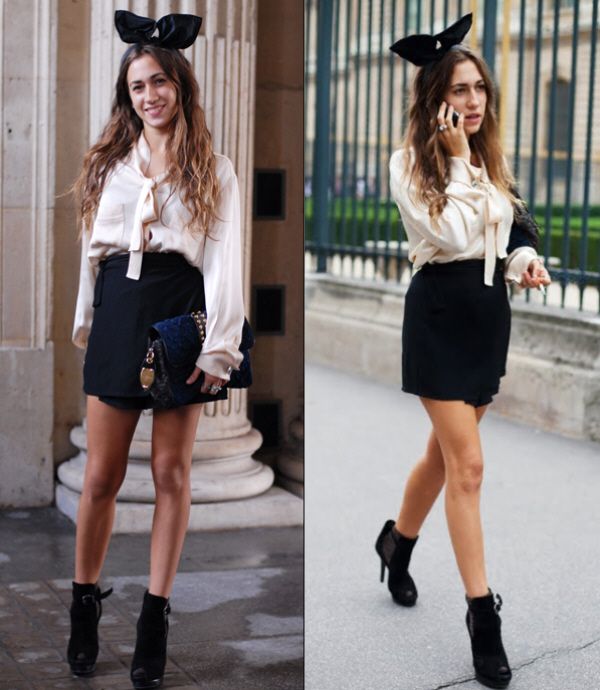 Images: Hanneli, The Sartorialist.
Paired with a pretty bow blouse and black wrap skirt, Fendi finds the balance between girlyness and elegance that makes this trend so workable.
Read more about bunny ears as as fashion trend, or for more Paris street style follow that link.