Here's one from Style Sightings at London Fashion Week: a lass taking the ripped stockings trend rather to the extreme.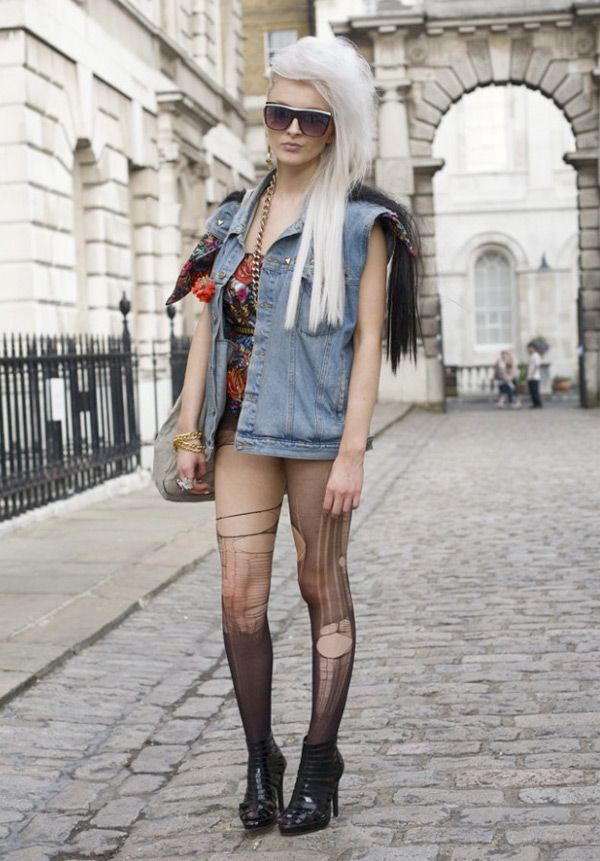 While we expect ripped stockings will be seen for quite a while longer (and lets face it, it saves having to be delicate with them which any girl can appreciate), they've reached a point of mass adoption which leaves them with less of an edge.
Visit the London Street Style thread for more shots from the streets of London.