One might initially think that marrying a sheer Chloe shirt with leather pants by Bassike would be risque – a bold look only reserved for night time occasions. Not so, as seen here, the look can in fact be worn as day wear.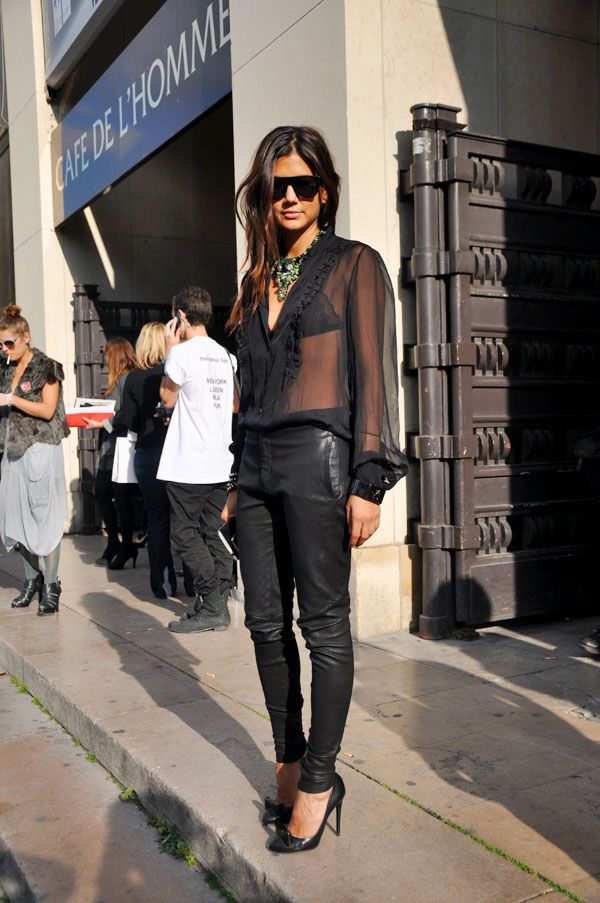 Spotted on Christine Centenera at Paris Fashion Week, this look is completed by seductive stilettos by Nina Ricci, Super Future sunglasses and a statement necklace from Prada.
Source: Trendy Crew.