Victoria Beckham is never one to shy away from a fashion trend; but sometimes it's her simplest outfits that are the most sartorially successful. Here she is in a pair of Abercrombie & Fitch 'Karen' ripped denim shorts.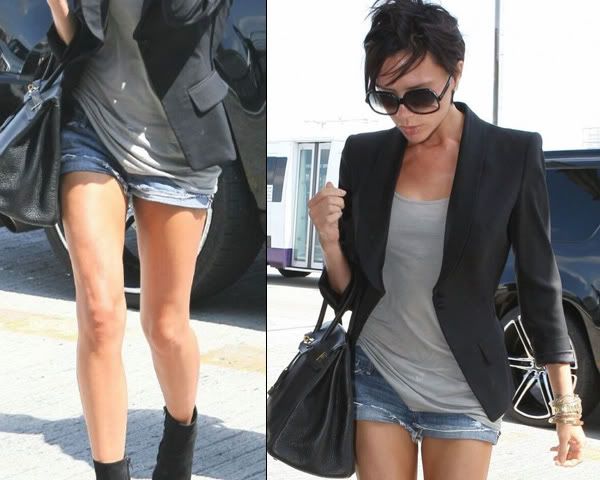 While Victoria's outfits can at times look too contrived, we rather like the simplicity of a good pair of denim cut-offs, a simple grey tee, and a dinner jacket.
Click on the thumbnails below for more pictures of Victoria Beckham in her denim shorts.