The Victoria's Secret annual lingerie show is always a spectacle of great, glittering, glamorous proportions. Certainly, 2008's parade will be no exception. As a preview for what's to come, you can check out photos of some of your favourite Angels behind-the-scenes. Supermodels Miranda Kerr, Marissa Miller and Heidi Klum were photographed being fitted with some looks from the upcoming parade.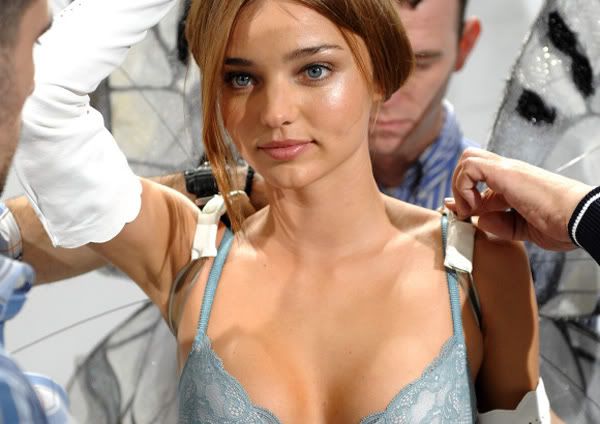 Victoria's Secret 2008 Updates
For more pictures of the Angels getting their lingerie fitted for the show, click on the gallery below.