We are seeing lots of promotional photo shoots arise for the upcoming Victoria's Secret Fashion Show 2009/2010; this time starring Alessandra Ambrosio and Ana Beatriz Barros.
As we delve into forecasting the 2010 fashion trends we can see that the cutaway bikinis, like the one worn by Alessandra below, will continue as a swimwear trend.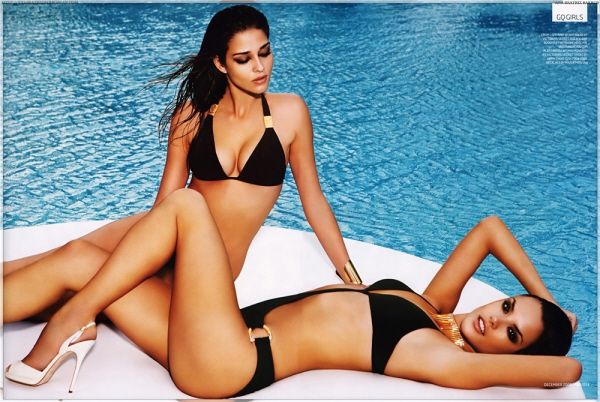 This GQ shoot features bikinis by Victoria's Secret along with Jimmy Choo shoes.
For the full set, see the gallery below.