Christopher Bailey you had me worried.
Yes, I know there's a economic downturn. Yes, I know Burberry's check guarantees millions of pounds in sales. But bringing the novacheck onto Burberry's men's Autumn (Fall)/Winter 2009/2010 catwalk with avengeance? Chavs everywhere might just unite.
But thanks to more than a few of your other offerings, yours is still one of the best men's 2009/2010 catwalks.
So perfect are the other looks, that all is forgiven and I'm already wondering how long it is until I can put my name down on the waiting list for the collection. These are the looks in question;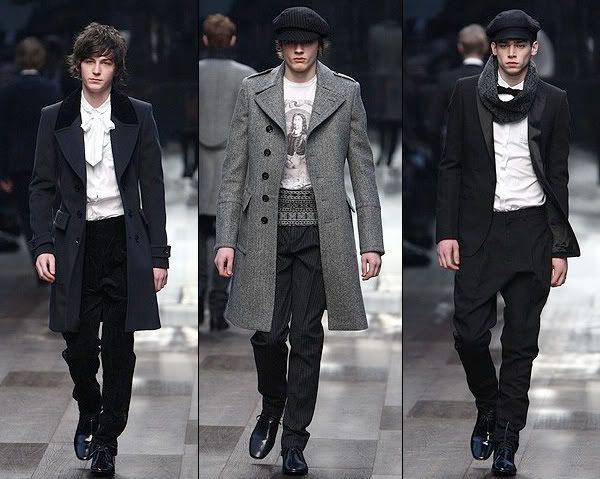 You can see all the pictures from Burberry Men's Autumn (Fall)/Winter 2009/2010 runway by clicking the thumbnails below and browsing through the gallery.