If you've heard of Gilt, you'd know they offer one-day only, exclusively online sales on highly sought-after designer labels for women's, men's, your home and pleasure time.
Their launch sale was as big success, offering Zac Posen clothing and accessories, with handbags for $100. And since then, time and time again, they've followed up with excellent luxury sales that we've been thrilled to partake in.
So how to you join?
Get your Gilt account invite
To get your own Gilt.com account simply visit http://www.gilt.com/invite/fashionising fill in your information.
Shopping with Gilt.com is strictly limited to those with accounts, but lucky for you, you're a fashioniser and Fashionising.com and normal rules don't apply. Thus enjoy the Gilt invite on us.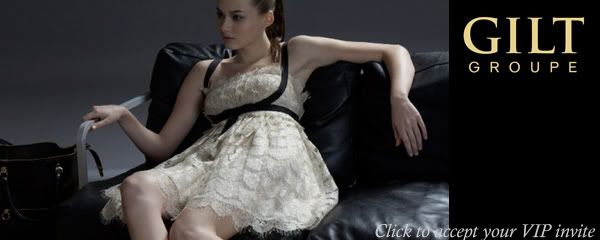 Enjoy the invite!