If you want to give someone a gift for around the house that's cosy, comfortable but still stylish, Peter Alexander are usually the place to go.
For something a little different, they've come out with red sequinned 'Dorothy' slippers – boxed up to make a nice gift. You can tell the person you buy them for to throw away their grandma slippers… cos Toto, we're not in Kansas anymore!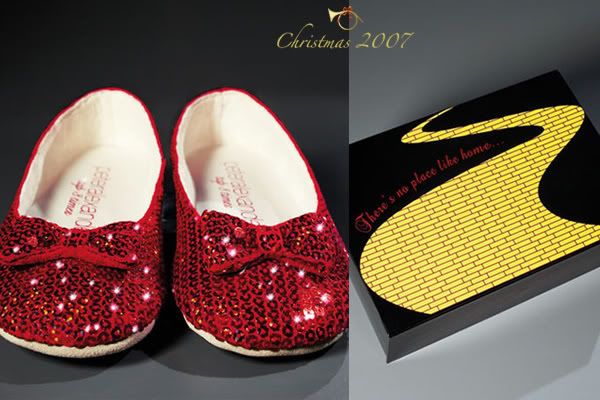 Available at Peter Alexander.
These may be the only pair of slippers you see on there, but there's certainly plenty of other great stuff to be found on Fashionising's Christmas 2007 gift guide.