Living in Australia at present, I'm currently moving into the Autumn/Winter 2009 season; the two seasons which, as anyone who knows me can tell you, make me ridiculously happy despite all the glum weather. That's because as the temperature drops, the fashion stakes rise. More utterly cool fashion pieces become available to us, such as this ridiculously hot pair of Wellington Boots from Jimmy Choo and Hunter.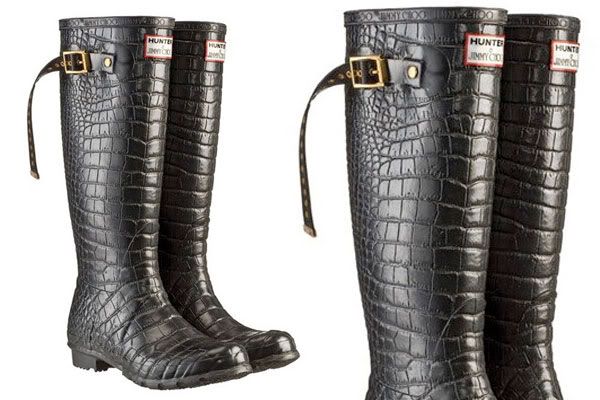 Perfect for the Britprep look, I can only hope they don't do the dirty on all us chaps and make them in women's sizes only!
While a crocodile print, these Wellingtons are still made from the natural rubber that one can trust from Hunter. They'll retail for $395.
If you're off to Glastonbury this season grab two pairs. I take a gents size 10.5. Thanks.