Now here is a shoe that's too cute to resist: the latest offering from Vivienne Westwood for Melissa, called 'Lady Dragon'. Much like the Vivienne Westwood for Melissa t-bars we've written about in the past, the Lady Dragon shoe is cute, colourful and even comfortable.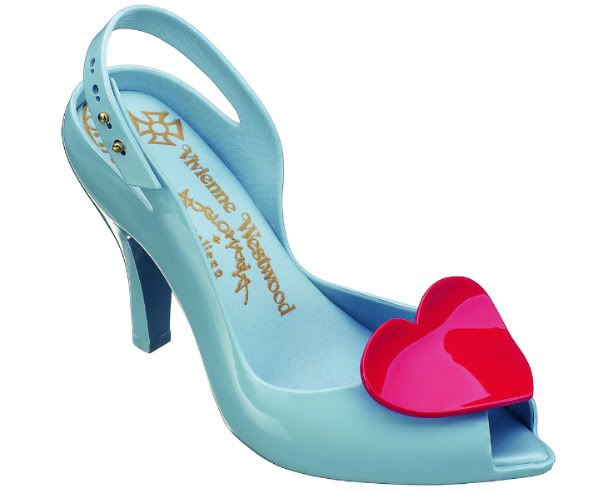 This style is available in four adorable colour combinations; salmon with a black heart, lemon with a black heart, baby blue with a red heart, or pearl with a red heart. Choosing between them is the only issue, but then again being unable to decide is sort of a good excuse to buy more than one pair!
Visit the Melissa website for more.