2008's trends will be all about wearing less jewelry – but being bolder and more unique. Think statement pieces and one-off show-stoppers. If you want to get yourself some new jewelry for 2008, here are the top 5 things you should be hunting down:
A one-of-a-kind chunky cocktail ring. Cocktail rings in the coming year shouldn't be about bling – but about colour. Think jewels and stones in bright, deep colours – the more exotic the better.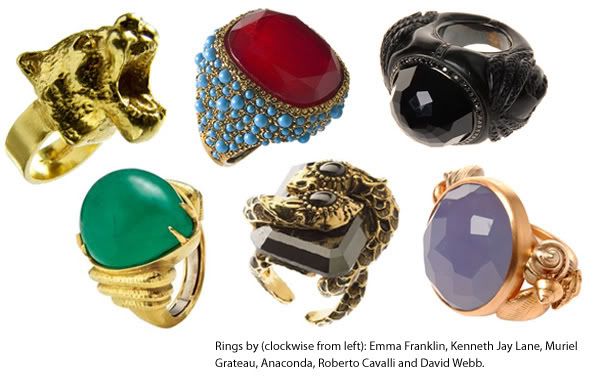 Diamond-studded geometric shapes. Forget trashy bling – if you're a diamond girl, go for sparkle in classic Art Deco geometric shapes, like sharp diamond cuffs or geometric brooches. Stars are also a big motif, so cute diamond or marcasite stars will also get plenty of wear.
An exotic show-stopper. Ethnic influences will be big in 2008 – from oriental inspired to egyptian elements. To stand out, look for a big brooch or pendant with an exotic animal or ethnic design – again, bold jewel colours work perfectly, for example turquoise against gold.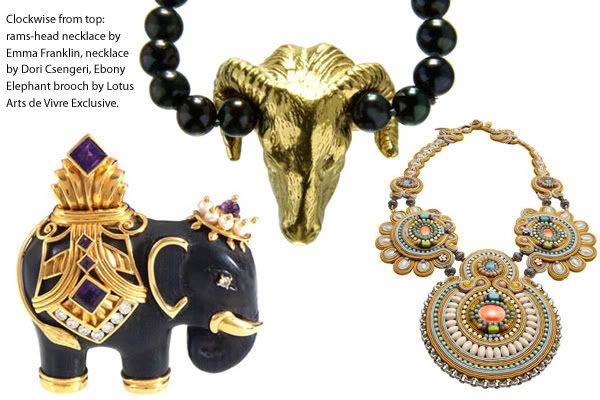 Crest and coat of arms symbols. Heraldic elements will again be big – for men and women. They can be in the form of badges and embroidery or engravings. Also go for chunky signet rings as an alternative to the cocktail ring.
Statement bangles and cuffs. These can be worn at the wrist or on the upper arm. As with everything else, go for jewelled, chunky silver or gold, lucite or wood. Motifs like serpents and exotic animals will be particularly strong in summer.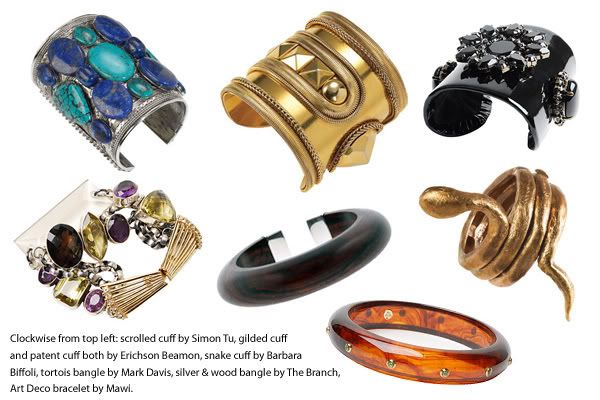 Updates on 2008's Jewellery Trends

Heidi Klum wears chunky, gold jewelry

Kate Moss wears exotic chunky jewels for Vogue Nippon

Mary-Kate Olsen in big cocktail rings and bangles
Stay ahead of this year's fashion, hair, and beauty trends with Fashionising.com'Äôs constantly updated Fashion Trends 2008 bible! You'll find more articles like this, along with a tips on key looks you should invest in and those to avoid.