They helped redefine women in the 1960s, so you'd expect nothing less from a James Bond girl than to be on trend in 2008. And in November this year that Bond girl will be former model Olga Kurylenko, when she appears as Camille, in the upcoming Quantum of Solace.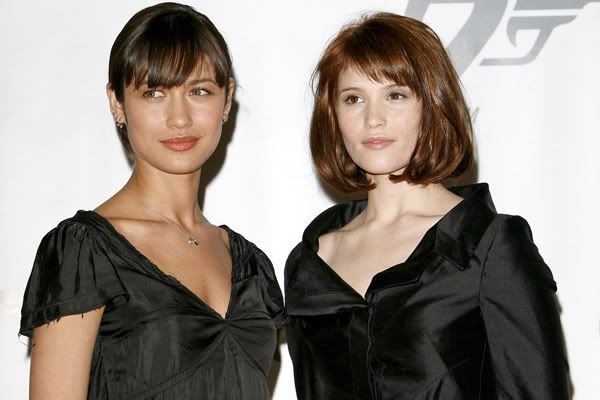 We've already spotted one of 2008's fashion trends on Olga in the film: she'll be sexing up the fringe, easily the year's most popular hair trend.
However, it won't just be left to Kurylenko to sport the year's fashion trends. Proving just how popular the fringe is it'll also be sported by fellow Bond girl in Quantum of Solace, actress Gemma Arterton. Arterton and Kurylenko won't be exact trend clones of each other however; Arterton will also be sporting a bob, another of 2008's hair trends.
For more photos from Quantum of Solace click here, for more photos of Olga Kurylenko (NSFW) click here.