If you're not big on cleavage (pun intended) you'll be pleased to know that the back is back. Backless dresses are becoming more and more prominent as a trend both on the street and the red carpet. Why the back? It's sexy, suggestive, yet subtle and mysterious.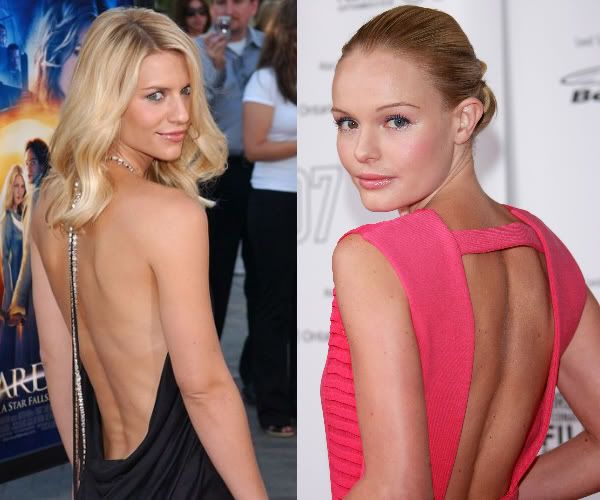 Clare Danes wore a black dress with a deep back to the premiere of Stardust, while Kate Bosworth recently showed off her tanned back in a bright pink backless number. Jessica Simpson has also been showing off less of her chest and much more of her back lately.
What it requires: a smooth, toned, tanned back.
How to wear it: in low-backed cotton dresses or tees casually during the day (a la Gisele Bunchen, below); and with embellishments, interesting cuts and elegant fabrics at night (like Clare Danes). If going backless, keep the front covered to keep the mystery.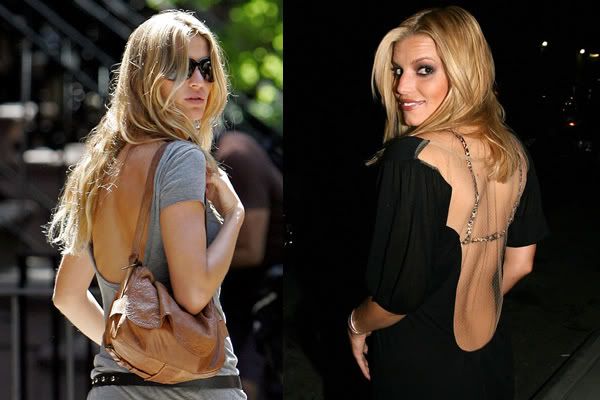 Who's Been Wearing It