Though black will never really die as a staple, if you're after something different dark blue or navy is definitely the way to go right now.
Navy goes fantastically well with browns, especially brown leather accessories: just check out Rachel Bilson below. Nautical is another way to wear it, just add white and perhaps a splash of red or yellow.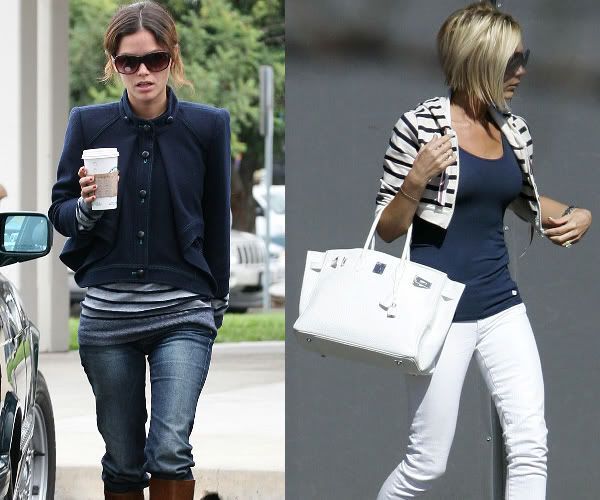 It used to be said that navy couldn't be worn with black: I beg to differ. These days the rule only really stands if you're talking about mis-matched suit. A dressy navy-blue top like Sarah Jessica Parker's (below) can easily be worn with a pair or skinny black pants, while a navy suit-jacket goes fantastically with jeans. Navy also compliments any hair colour, from blonde to brunette to redhead.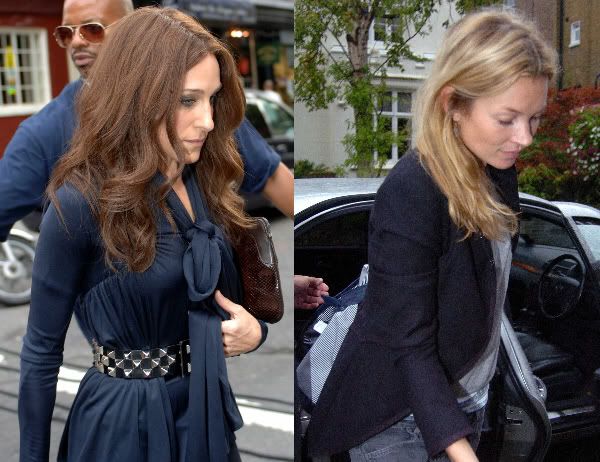 Like it? Vote for the navy-blue trend on Fashionising.com's trend voting.