It's a known fact that wide-leg jeans and pants have become a trend, and it's one we've watched intently due to the high potential for hits-or-misses. And for the misses, we've seen some shocking ones from Lindsay Lohan to Mischa Barton. So is it worth going there, and if so how do you get it right?
The main danger with wide-legs is that they'll look sloppy and unflattering. Take a look at Keira Knightley, Kate Moss and Rachel Bilson for three stars who can actually pull off the trend. What do they have in common? For starters they're all tiny, with small waists and hips. Yes, that does help. They've also tucked their tops into their jeans to make the whole look neater and more balanced.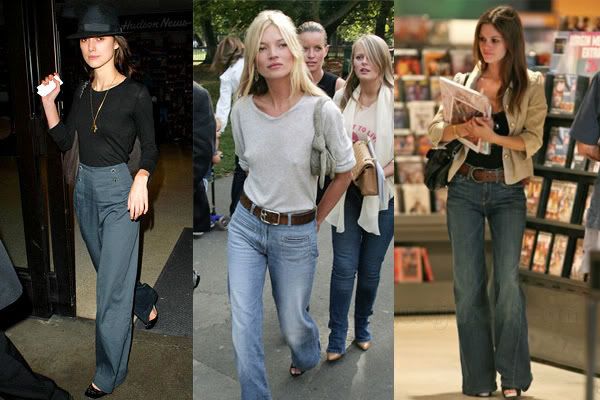 For some misses, check out Katherine Heigl, Katie Holmes and Eva Mendes. Katie's show another common problem, which is the jeans falling too far down on the waist causing an untidy look. Eva's simply make her look larger than she actually is.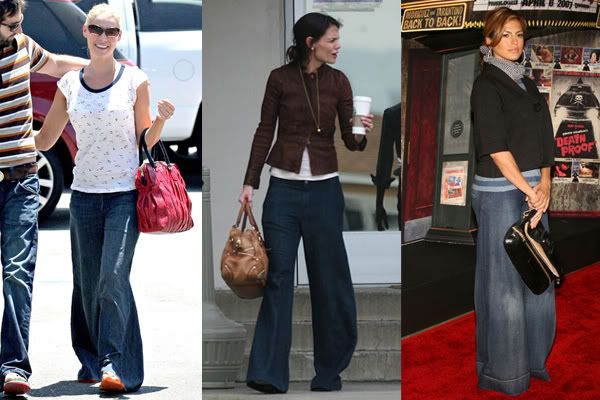 So for all of this, is it easier just to stick to skinny? Skinny are definitely still in and wearable, and it all comes down to what suits you best. You can also merge the two trends and opt for skinny flares.
Still going skinny: Jessica Alba, Mary-Kate Olsen and Gwen Stefani out and about in their skinnys.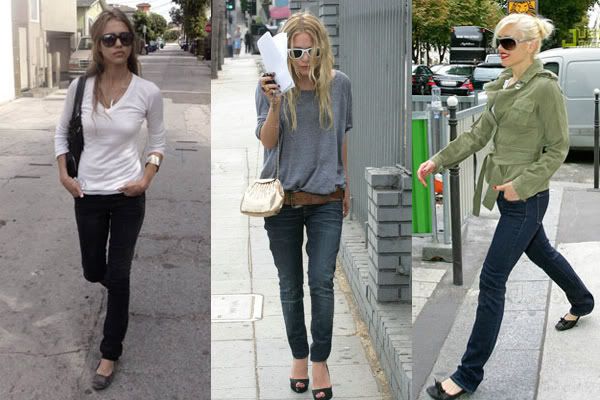 What denim styles are you wearing? Click the link below to tell us in the forums.
This article was first published in Fashionising.com's newsletter – if you're not on the list, click to subscribe for more great articles straight to your inbox.