A look that's as simple as black and white can't really be hard to master… Can it?
According to your votes, Thandie Newton's off-the-shoulder black and white dress, this simple yet elegant outfit by Yeojin Bae, and Victoria Beckham's horizontal black and white stripe dress are all hits. What do they have in common? They're all simple, sleek, but with enough detail to keep them interesting.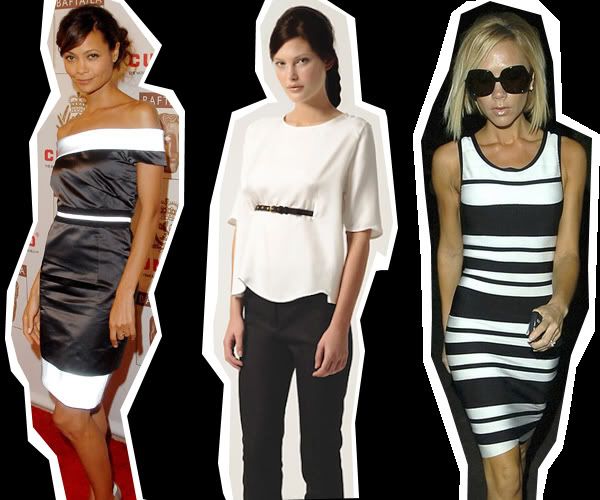 So if simple and sleek sounds easy enough, why can't can't these next three celebrities get it right?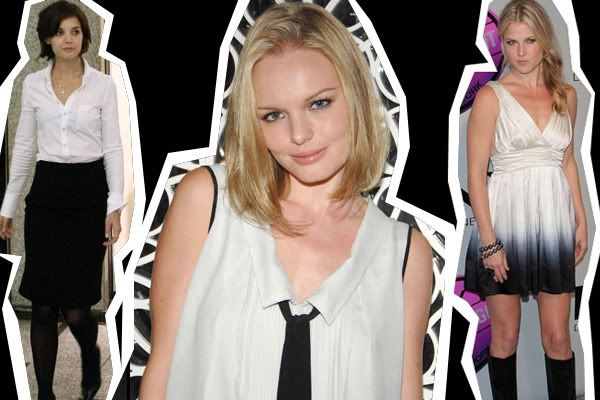 One of the biggest dangers of black and white is looking like a waitress, or like you're just heading down to the office (in a totally boring ensemble). As we've mentioned previously that's exactly what Katie Holmes did wrong. If wearing black and white corporately, add a splash of colour, a patent leather belt, SOMETHING to liven it up!
Ali Larter's dress is a good fit, but the black die is where it all gets messy. Black and white work best as block colours or contrasted as patterns – and the heavy black boots aren't helping her either.
Kate Bosworth on the other hand has taken a cute look and just missed on the cut. Rather than being sleek the dress is too baggy.
So just remember, as a colour combination black and white may be classic; but it can still come out less than great. Keep it simple and clean but with enough detail to give it flair!